"Best customer service I have EVER experienced"
Overall: The customer service is amazing. Although the chat said someone would get back to me within 48 hours someone got back to me within one minute the first time I needed help. The second time was late on a Sunday night and I got a response within 2 minutes. I tried the free trial for about two hours and was sold on it.
Pros: I work with sensitive personal information and want to protect my clients from identity theft. Providing them a secure link to upload their information is critically important . Drop secure provides a link and then notifies me when my clients have uploaded their documents.
Cons: I was hoping to rename documents but that feature is not yet available.
Switched From: Dropbox Business
Reasons for Switching to DropSecure: It didn't feel secure to me. My clients had difficulty with it. My clients are extremely happy with this service.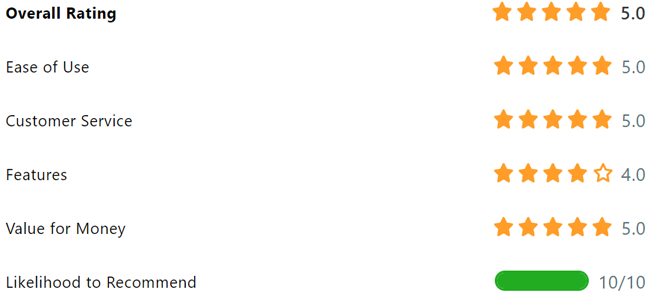 Our security goes beyond compliance







Secure cloud sharing starts with DropSecure
With DropSecure, the keys to unlock your data are never shared with anyone you didn't intend to share with, including us. That means you get real privacy behind our military-grade encryption and file transfer technology. Discover the most secure way to share your documents.