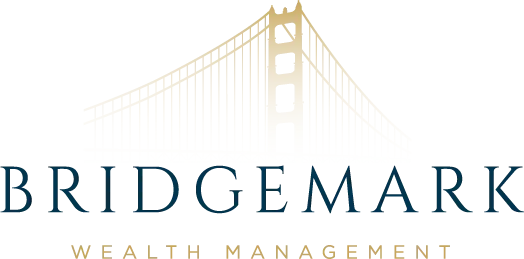 The Bridgemark Director was looking for a secure file share service with the highest level of encryption. In addition, every employee needed to have their own individual file share url to facilitate the smooth transfer of documentation.
The company had spent 2 to 3 months testing out other services but didn't find anything that checked off every box on their need/want list until they started using DropSecure.
Highlighted here are a few reasons why they chose to work with DropSecure:
The user interface and sending/receiving process is very basic/simple : With all of our clients being over the age of 60, we needed an interface that would allow them to easily receive and send documents without any help.
Branded emails, account page and file drop page with custom URL.
Highest level of encryption available with zero-knowledge.
Ability for each employee to have their own account and file drop URL : Previously, we were using another service which gave the whole company one file drop URL which caused a lot of confusion. With DropSecure each user has their own account login to send/retrieve received files.
Access to file transfer history : For compliance, we are required to maintain a record of all client communication. DropSecure gives the Super Admin access to all transfer activity for every user under the company's account. Additionally, the Department Admins have access to all transfer activity for the users assigned to their department.
Customer Service : We've reached out to their support team several times with everything from questions and account help to somewhat larger obstacles (to be honest, I'm sure I've been a bit of a pain to them). Nevertheless, they've been amazing every time — very quick to respond and our question/problem is resolved usually within 24 hours. Their ability to provide such a high level of customer service while also having a personal connection with each of their clients is exceptional —unfortunately, something rarely found in today's world.
Becky Dutko
Manager, Bridgemark Wealth
Success Stories
Our team uses DropSecure to share and receive highly sensitive documents with our clients. Their end-to-end encryption helps us meet compliance requirements and gives our clients peace of mind knowing that their private information is secure. …

Full review

Becky Dutko
Manager, Bridgemark Wealth
The best thing I like about DropSecure is that my clients do not need to create a username and password. …

Full review

Dr. Devang Shah
M.D., Morgan Hill Internal Medicine
DropSecure has turned the tide by allowing SMEs to provide the kind of security that was only affordable to large enterprises.Its simplicity and plugin-free sharing beats current competition.

Steve Antini
Founder, Antini Law
I have had an amazing experience. I highly recommend this software for anyone that deals with sensitive information such as banking, tax returns, medical records, payroll records, insurance records, government records etc.

Full review

Felix M.
CEO, Accupay Systems
I don't feel comfortable using anything else other than DropSecure to share confidential data with my teachers. I am pushing for all other schools that I work with to use them.

Laurel Galway
Dept. Chair, Nānākuli High & Intermediate School
DropSecure's great customer service offered me the right features at the right price and hence I will be staying with DropSecure. It was an amazing experience that I will absolutely be grateful for in my business growth! Thank you so much for everything! …

Full review

Sharnai Lewallen-Wright
CEO, ELK Ridge Bookkeeping LLC
Being a tax firm and recently introduced stricter laws, we needed something simple, cost effective , secure and easy to use. DropSecure checked those boxes. …

Full review

Mani D
CEO, ZonKeepers
Great value for money and ease of use for a secure communications software. …

Full review

Samudra V
Service Engineer, Airlines/Aviation
Ease of use and encryption. The customization is nice too. …

Full review

Yzidro L.
VP, Yzidrolago
Mattias G.

DropSecure allows for quick and secure data exchange with our customers. The team behind is very friendly and competent. DropSecure is accessible by most of the customers we are dealing with. The team was willing and capable to make the required adjustments in a short time. …

Full review

Mattias G.
Service Engineer, Airlines/Aviation
Intuitive product to send and receive files securely.. …

Full review

Jerry H.
CPO, Classworks
Excellent Value and Extremely easy for clients. …

Full review

Megan H.
Financial Aid Coordinator, Blueridge Community College
Our security goes beyond compliance







Secure cloud sharing starts with DropSecure
With DropSecure, the keys to unlock your data are never shared with anyone you didn't intend to share with, including us. That means you get real privacy behind our patent-pending military-grade encryption and file transfer technology. Discover the most secure way to share your documents.