Whether you are looking to share files inside or outside your organization, DropSecure has built in everything you need for a secure file transfer at military grade encryption.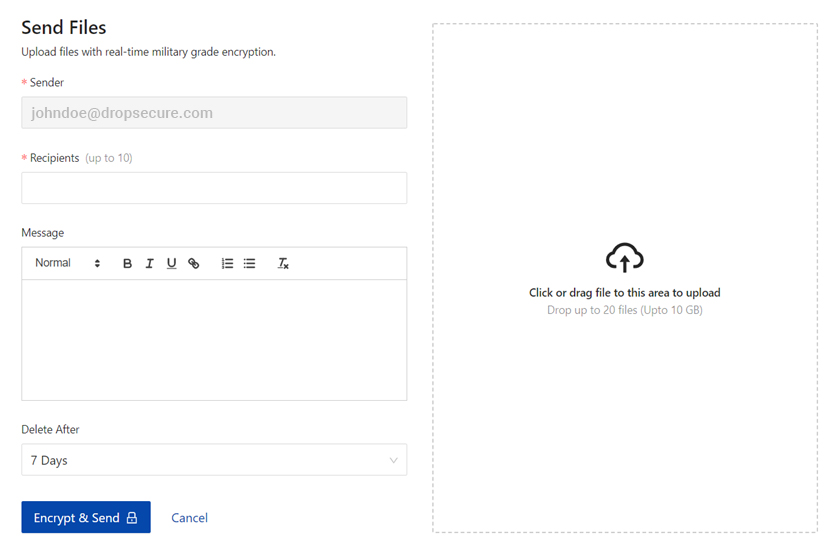 Upload files in real-time military grade encryption. Choose the access duration for the files you share. Access duration ranges from as little as one hour to seven days or no limits at all. Uploaded files are encrypted in real-time with our patent-pending military grade encryption.
Once a file is successfully encrypted, the recipient receives an email with a secure link.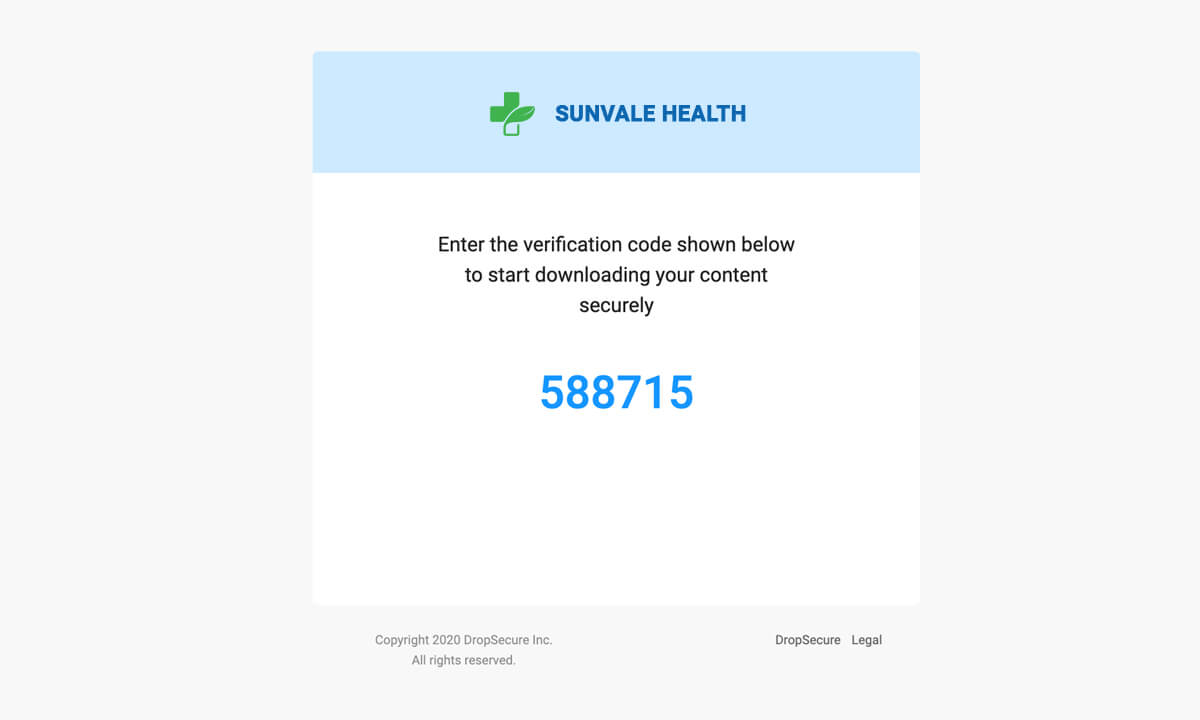 Every recipient is verified before allowing access to download the files you send. All unregistered users need to enter a one-time verification code (OTP) in order to download any files sent to them.
Features
Protect your files with end-to-end encryption
Encrypted uploads at browser level
Decrypting downloads in real time
No account creation required for clients
Two-factor authentication for secure downloads
No plug ins needed
Decide expiry date and download limit for sent files
Revoke access to files at any time
Option to customize with your logo
Our security goes beyond compliance







Secure cloud sharing starts with DropSecure
With DropSecure, the keys to unlock your data are never shared with anyone you didn't intend to share with, including us. That means you get real privacy behind our military-grade encryption and file transfer technology. Discover the most secure way to share your documents.