Great value for money and ease of use.

Overall: Secure communication and sharing of encrypted files.
Pros: Ease of use, security, end to end encryption, cost effective.
Cons: Not much. It does what it is supposed to do.
Alternatives Considered: ShareFile and Dropbox Business
Reasons for Choosing DropSecure: Cost effective and easy to use.
Switched From: ShareFile
Reasons for Switching to DropSecure: Cost effective and ease of use.
Samudra V.
CEO, Sam IT Solutions
Benefits for accounting firms:
Ultimate defense against cybersecurity threats
Default End-to-end encryption
Zero Knowledge file transfer*
No account creation required for clients Custom branding
Protect your accounting firm's reputation
Complete visibility on file usage
Outstanding customer support
Compliant by regulatory bodies
* Zero-knowledge transfer facility is available for registered users only.
Success Stories

I have had an amazing experience. I highly recommend this software for anyone that deals with sensitive information such as banking, tax returns, medical records, payroll records, insurance records, government records etc. ...Full review
Felix M.
CEO, Accupay Systems
Our security goes beyond compliance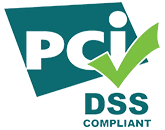 Secure cloud sharing starts with DropSecure
With DropSecure, the keys to unlock your data are never shared with anyone you didn't intend to share with, including us. That means you get real privacy behind our patent-pending military-grade encryption and file transfer technology. Discover the most secure way to share your documents.