Excellent Value and Extremely easy for clients.

Overall: Drop Secure and their engineers have been helpful and prompt, and implementation was a breeze.
Pros: My absolute favorite thing about this product is the ease of use on the student end. Not requiring a log in has really increased the number of documents we are able to successfully collect.
Cons: I think that not having a system of cataloguing by name, e-mail, etc., makes it hard to refer back to something received previously, but I think for the price that would honestly be too much to ask.
Reasons for Switching to DropSecure: We ended our contract with Blackboard student services and therefore lost this functionality but needed to be able to securely receive documents. This was the absolute best and most affordable option.
Megan H.
Financial Aid Coordinator,
Blueridge Community College
Benefits for accounting firms:
Ultimate defense against cybersecurity threats
Default End-to-end encryption
Zero Knowledge file transfer*
No account creation required for clients Custom branding
Protect your accounting firm's reputation
Complete visibility on file usage
Outstanding customer support
Compliant by regulatory bodies
* Zero-knowledge transfer facility is available for registered users only.
Success Stories

I don't feel comfortable using anything else other than DropSecure to share confidential data with my teachers. I am pushing for all other schools that I work with to use them.
Laurel Galway
Dept. Chair
, 
Nānākuli High & Intermediate School
Our security goes beyond compliance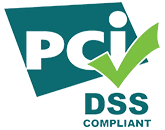 Secure cloud sharing starts with DropSecure
With DropSecure, the keys to unlock your data are never shared with anyone you didn't intend to share with, including us. That means you get real privacy behind our patent-pending military-grade encryption and file transfer technology. Discover the most secure way to share your documents.