DropSecure offers upto 300GB* of encrypted online storage per user for all your important files. Think of your DropSecure Secure Folder vault where everything is programmed to be private by default. Every file is automatically encrypted with military grade encryption—keeping your stored files safe from data breaches and unauthorized access. Everything is stored in secure folders using the highest standard of data security and can be easily accessed and shared via your computer, mobile or tablet.
*Depending on the plan you choose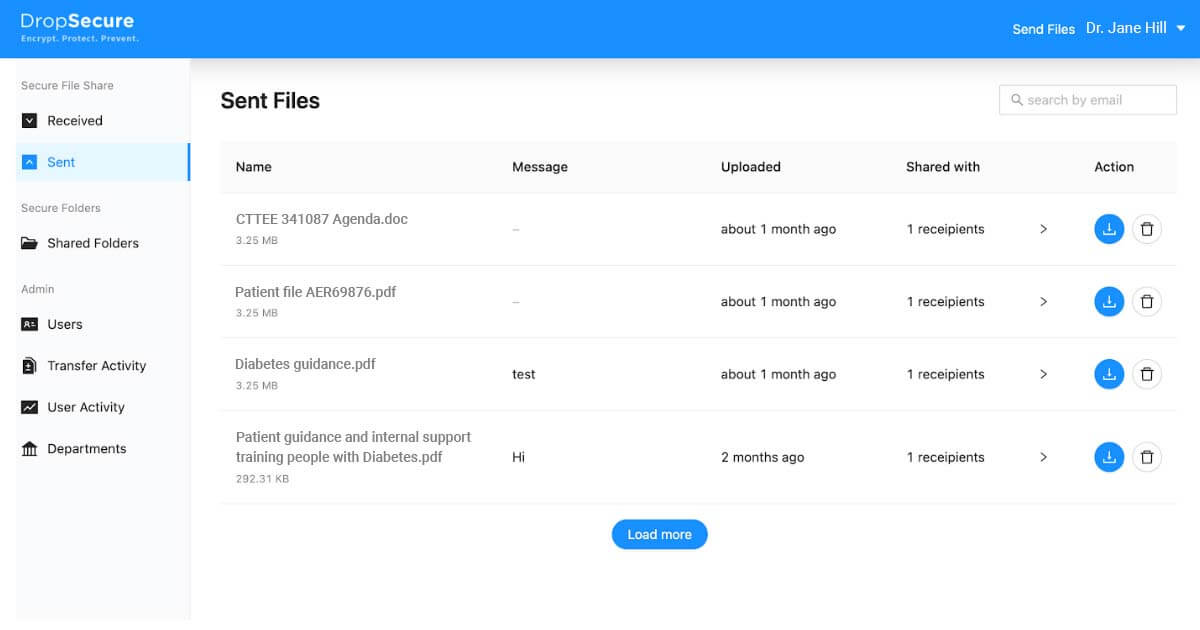 Automatic secure storage
View all your sent and received files in the 'Secure File Share' folder.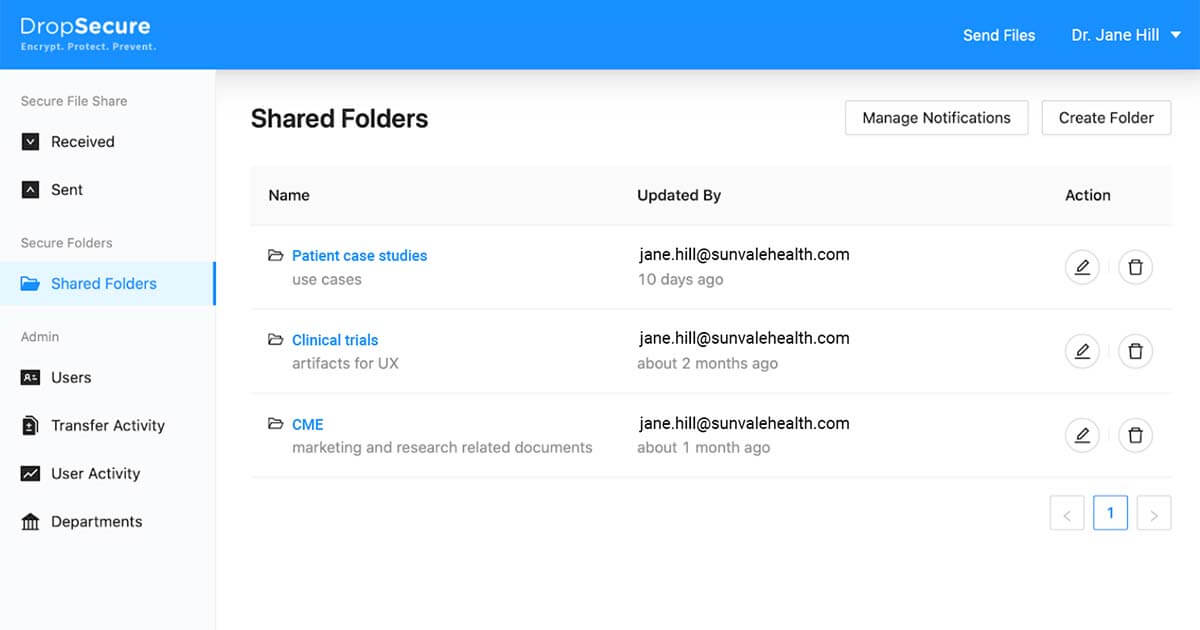 Control what you share
For efficient collaboration, you can add users to the 'Shared Folders' depending on your project requirements. Assign user access depending on their role such as, admin, view only, etc.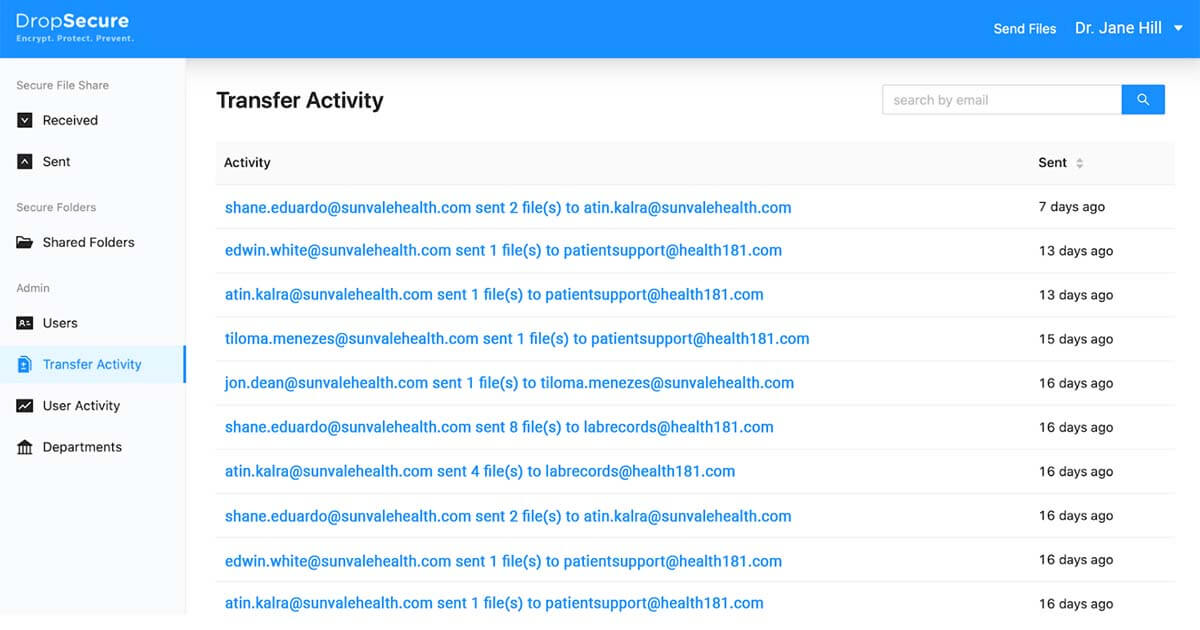 Keep track of folder activity
By keeping an eye on who has accessed the files in your shared folders, you have complete knowledge of all the activity in your shared folders, no matter where you are.
Features
A secure vault to store your documents online
All files encrypted automatically
All your sensitive documents saved in one place
Access your documents any time on any device from anywhere
Get notifications when anyone accesses/downloads your files
Every file is encrypted multiple times, first with AES-256 keys and then split up before being stored in cloud
Our security goes beyond compliance







Secure cloud sharing starts with DropSecure
With DropSecure, the keys to unlock your data are never shared with anyone you didn't intend to share with, including us. That means you get real privacy behind our military-grade encryption and file transfer technology. Discover the most secure way to share your documents.